Our group is interested in Computational Genetics. We develop and apply techniques from Computer Science, Statistics, and Bioinformatics to understand the relationship between genetic variation and traits.  Our publications present novel methods for solving the challenging computational problems that arise in attempting to understand the genetic basis of human disease.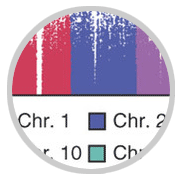 GENOME-WIDE ASSOCIATION STUDY (GWAS)
A GWAS seeks to identify specific genetic variants that are involved in disease development and progression. Association studies discover variants implicated in a disease by correlating the genetic variation of individuals with a disease status or disease-related trait. Our lab develops software packages for detecting and testing the significance of variants in association studies of human datasets. Relevant blog posts: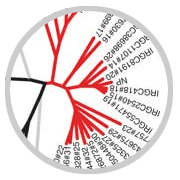 MOUSE MODELS OF HUMAN DISEASE
The mouse is an excellent model organisms for human disease trait mapping. Mice have a relatively short breeding time and well established sets of inbred strains, which allow us to replicate genetic effects over and over again. However, the complex genetic relationships between mouse strains are a challenge in mouse GWASs. We also develop tools for the analysis of mouse genetics. Relevant blog posts: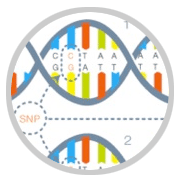 THE PROBLEM OF POPULATION STRUCTURE
False positive associations may result when standard association techniques are applied to cohorts that have population structure or other forms of relatedness. These associations may appear to be significant, but they are driven by the relatedness rather than variants truly having an affect on the trait or disease. Our EMMA software corrects for population structure in mouse association studies. Relevant blog posts: 
Since 2013, we write summaries of new research papers and review articles, and we post videos of group alumni's thesis defenses.

Review Articles
ZarLab Thesis Defenses